Main Jury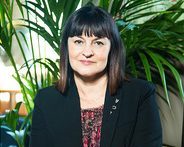 Sitora Alieva
Film expert, Russia. The Kinotavr Artistic Director. She made her film debut as actress at the age of 7. In the following 9 years played about ten roles in art and television films. In 1987 she graduated from the Scriptwriting and Film History Department of VGIK, Moscow. From 1993 director of the IFF Sochi, the Faces of Love IFF, and the International Kinotavrik Children's Arts Festival. Since 2005 she's been the Artistic Director of the Kinotavr Open Russian Film Festival. Member of juries at over 30 Russian and international film festivals, including festivals in Venice, Berlin, Karlovy Vary, Mar del Plata, Thessaloniki, Munich, Reykjavik, El Gouna and others. Guest lecturer in Russian and European film schools and universities of USA and South Korea.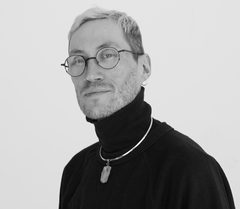 Anton Yarush
Screenwriter, Russia. He received his master's degree from the Scriptwriting Department of VGIK. He wrote CLOSENESS (2017, directed by K. Balagov), which successfully screened at festivals in Russia and abroad, having won, among other awards, the FIPRESCI prize in Cannes, UNCLENCHING THE FISTS (2020, directed by K. Kovalenko), STAND BY ME (2021, directed by T. Dondurei), whose script was selected for the Venice Production Bridge pitching session at the 2019 Venice Film Festival.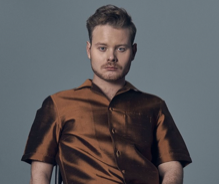 Ivan I. Tverdovskiy
Director, Russia. Graduated from the VGIK Film Institute (2011, experimental directing workshop of A. Uchitel). His first feature CORRECTION CLASS (2014) won numerous awards at national and international festivals. His second film ZOOLOGY (2016) got a prize for direction in Karlovy Vary, the Grand Prix of festivals in Cottbus and Austin, Texas, and other awards. Tverdovskiy's latest film CONFERENCE (2020) premiered in the Venice Days program of the 77th Venice Film Festival.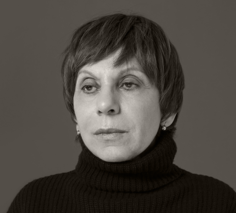 Zara Abdullayeva
Critic, PhD in Art History. She is a reviewer for ISKUSSTVO KINO (The Art of Cinema) magazine and writes for their www.kinoart.ru site. Author of numerous articles for the magazines ISKUSSTVO KINO, SEANS, TEATR, VOPROSY LITERATURY, NOVY MIR, VESTNIK AKADEMII NAUK, LITERATURNOE OBOZRENIE. Author of eight books, including monographs about the directors Kira Muratova and Ulrich Seidl, and the results of her research POSTDOC. FICTION / NON-FICTION about a radical change of milestones in various forms of art over the past twenty years. For her articles and books, she has been repeatedly awarded prizes of the Russian Guild of Film Critics.
Jury FIPRESCI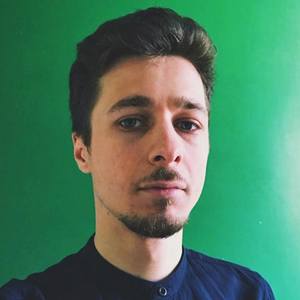 Andrei Kartashov
Graduated from Saint Petersburg University's program in Russian (2012) before receiving his MA in Film and Media Studies from the University of Kansas (2018). He has worked as an editor of SEANCE magazine (2014–2016), a short competition programmer of the New Holland Island International Debut Film Festival in St. Petersburg since 2019, the online editor at ISKUSSTVO KINO (Film Art) magazine since 2020.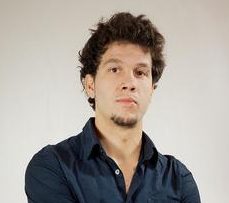 Giuseppe Sedia
French-born Italian journalist living and working in Poland. He is a reporter for the Italian daily IL MANIFESTO. He writes regularly about cinema for THE KRAKOW POST. His articles and essays on film and visual arts have appeared in several magazines in Italy and abroad (ARTRIBUNE, CINEFORUM, FILM INTERNATIONAL, SENTIERI SELVAGGI). He has been a member of FIPRESCI since 2013 and served on the juries of several film festivals in Europe.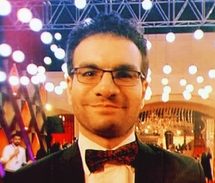 Mohamed Sayed Abdel Rehim
Film critic, writer, journalist, translator, and scriptwriter, Egypt. Journalist and translator at Middle East News Agency. Former artistic director of Sharm El-Sheikh Asian Film Festival. His articles are published in various papers, magazines and websites in Egypt and other Arab countries. He wrote nine short films. Member of the Egyptian Film Critics Association (EFCA) and FIPRESCI. Programmer at Ismailia International Festival for Documentaries and Short Films in Egypt. Member of jury at several film festivals including Cairo International Film Festival. He is also the author of KHAIRY BESHARA: THE REBEL (2020) and several books of short stories.
Jury NETPAC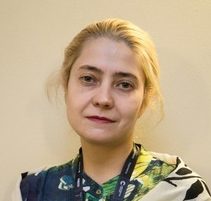 Olga Khlasheva
Producer, Kazakhstan. Graduated from Philology and Literature Department of Kazakh State University of International Relations and Foreign Languages. Received her master's degree in Film Studies and Film Criticism from T. Zhurgenov Kazakh National Academy of Arts. Since 1997 she has been working in film industry at Kazakhfilm Studios JSC (as head of International Relations / Promotion of Kazakh films), at Eurasia International Film festival and as a film producer. NETPAC Member (NETPAC-Juror at Warsaw IFF in 2017 and at Tallinn Black Nights IFF in 2018), APSA Academy Member (Best Producer Nominations for Adilkhan Yerzhanov's OWNERS (2014) and THE GENTLE INDIFFERENCE OF THE WORLD (2018)). European Film Academy Member. Juror at Madrid ImageinIndia IFF-2019 and 2020, at the Edge of the world IFF in Yuzhno-Sakhalinsk, Russia (2019).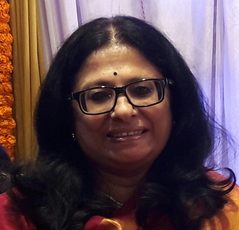 Rashmi Doraiswamy
Dr Rashmi Doraiswamy, India, studied Russian language and literature at Jawaharlal Nehru University, New Delhi.  Her doctoral thesis was on Mikhail Bakhtin, the Russian philosopher. She is Professor at the Academy of International Studies, Jamia Millia Islamia University, New Delhi.  She was the recipient of the National Award for the Best Film Critic in 1994. She was awarded the MAJLIS research fellowship in 1999 for a project entitled 'Changing Narrative Strategies of Hindi Cinema'. Her writings on literature and cinema have been published in prestigious Indian and foreign publications and include THE POST-SOVIET CONDITION: CHINGIZ AITMATOV IN THE '90S (2005), GURU DUTT: THROUGH LIGHT AND SHADE (2008). She is co-editor of BEING AND BECOMING: THE CINEMAS OF ASIA (2002), GLOBALISATION AND THE THIRD WORLD (2009) and ASIAN FILM JOURNEYS: SELECTIONS FROM CINEMAYA (2010). She has served on several film festival and critics juries in India and abroad (Mannheim, Taipei, Sochi, Toronto, Karlovy Vary, Alma Ata, Busan, Astana, Warsaw). She has been invited to deliver lectures at many universities all over the world.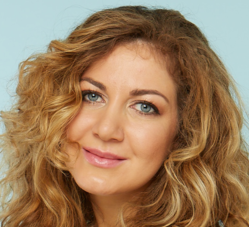 Julia Gulyan
Film critic, screenwriter, Russia. Graduated from St. Petersburg State University, got her master's degree in Film Studies from the University of Amsterdam. Since 2014 she has been contributing to the magazines ISKUSSTVO KINO and SEANS, and also working as an editor and creative producer at Film Production House BAZELEVS. In 2020 the series ALICE which she wrote got into the competition of the South by Southwest Festival.