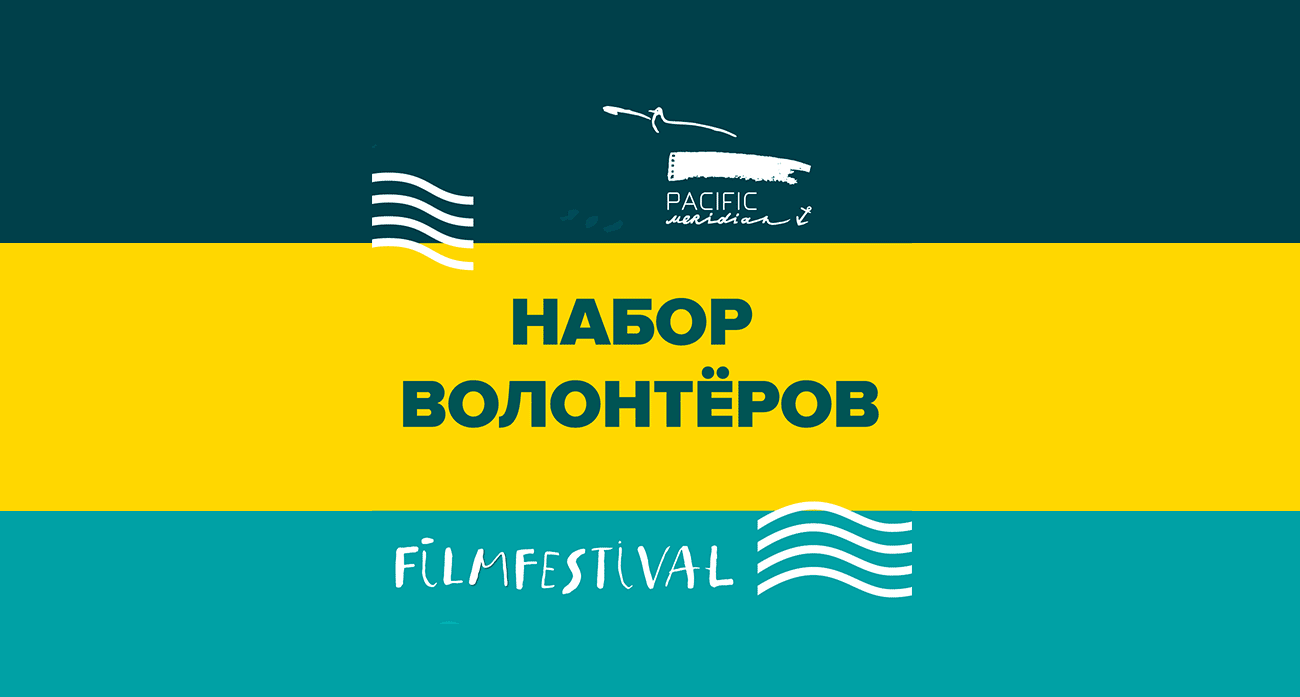 We open the admission to the volunteers team of the 18th Pacific Meridian International Film Festival of Asian Pacific Countries that will take place in Vladivostok on September 12 – 18. The deadline for submitting applications is June 8, 2020.  
The Pacific Meridian Film Festival is an important cultural event not just for Vladivostok, but for the whole Primorsky Krai. Every year it is possible thanks to the hard work of its organizers and, of course, our volunteers. In its 18 years of running the Pacific Meridian had more than 700 volunteers taking part in its organization. 
The image of an energetic and considerate person in a striped shirt has become an indispensible part of the festival and its spirit, the link between our guests and viewers and the festival itself. Every year we receive more than 200 applications from people who want to join our team, but only 30 lucky ones get a chance to become a volunteer of the Pacific Meridian.
Volunteers take part in every step of the festival organization process, starting with preparing for the opening ceremony and meeting guests at the airport and finishing with the final screening on the day of the festival closing. 
Being a volunteer of the Pacific Meridian means getting a unique experience and helping the following services: 
Accreditation and Complimentary Tickets Service

Hospitality and Transportation Service

Film Screening Service

Press Center Service

Information Service
If you are at least 18 years old, physically fit, work well under pressure and handle responsibility well, you are fluent in English (knowledge of an Asian language is very much appreciated), love cinema, want to gain invaluable and memorable experience, look at the behind-the-scenes festival organization, find new friends and become a part of a great event – join in!
People living in other cities or foreigners can also apply if they have substantial knowledge of Russian and are going to live in Vladivostok at the time of the festival. 
After the festival you will receive a Volunteer Appreciation Certificate that will become a valuable addition to your resume. If necessary, this volunteering may be officially registered as internship for your educational institution. 
To become a volunteer you need to:
fill in an online application form before June 8, 2020;
go through an interview process that will determine 30 volunteers for the festival team out of all the applicants; 
in the end of August there will be a three-day training for the festival volunteers, so you need to clear your schedule for the last week of August and be ready to start working on September 1.