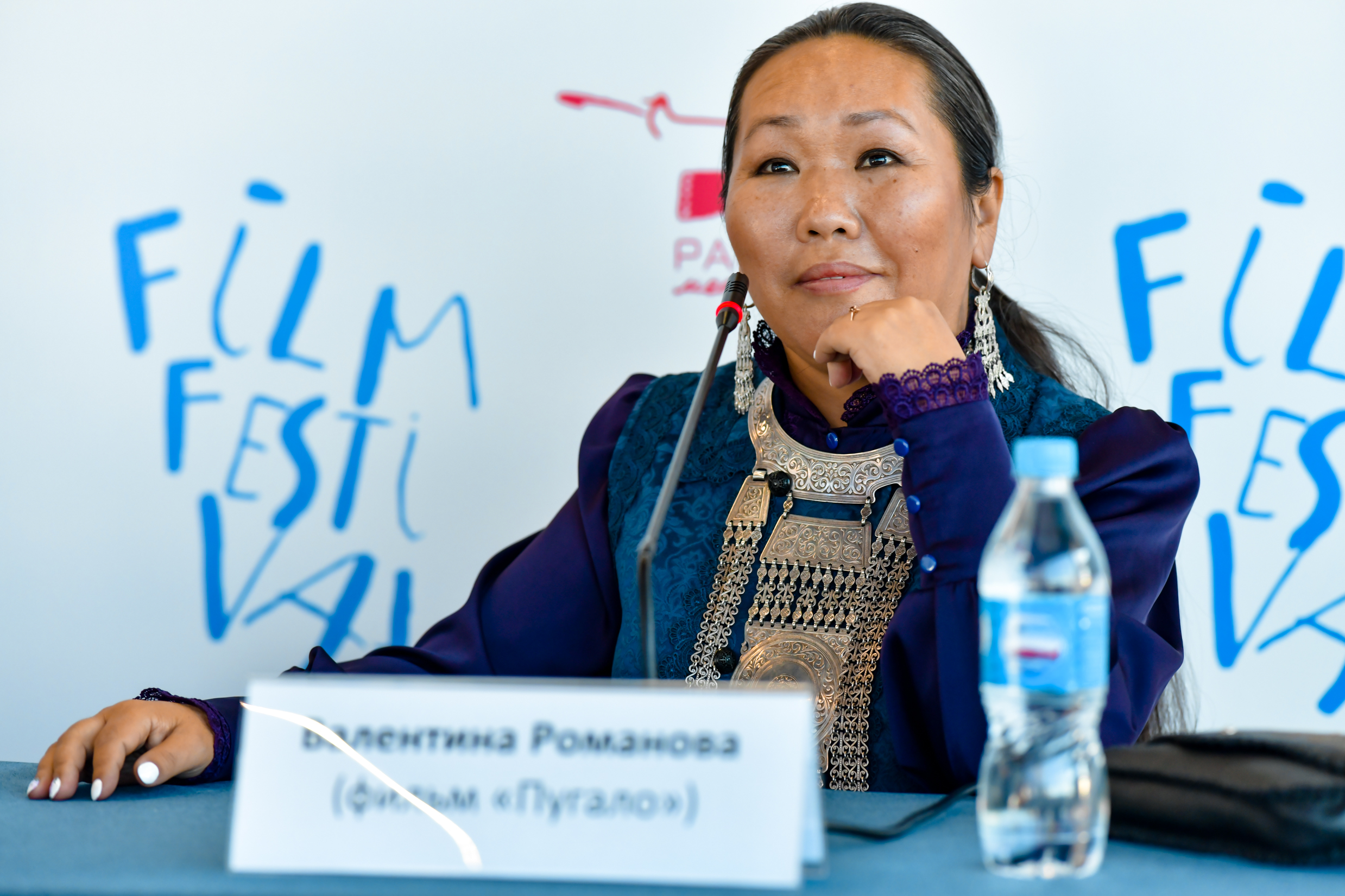 The 18th Pacific Meridian International Film Festival of Asian Pacific Countries continues in Vladivostok.
On the third day of the festival, October 13, the festival held the press conference of the main jury, which was attended by the Kinotavr Artistic Director Sitora Alieva, director Ivan I. Tverdovskiy, film critic Zara Abdullayeva, and screenwriter Anton Yarush. The press conference mainly focused on the auteur films and their fate in Russia. The other topics discussed were the issues of gender equality in filmmaking and the prospects for filmmaking in Vladivostok.
Also there was a special screening of A SIEGE DIARY by Andrey Zaytsev, which investigates the topic of the first and most difficult winter of the Siege of Leningrad. The author notes that the film is historically reliable and is based on the works of Olga Berggolts, Daniil Granin, as well as the memoirs of the siege.
At the press conference dedicated to SCARECROW competition film, the actress Valentina Romanova spoke about the intricacies of working on the role and the atmosphere on the set. Among other things, the phenomenon of Yakut films was touched upon.
Shashi Martynova gave the lecture on Irish cinema at the Arsenyev Museum. She spoke about the difficult fate of this people, about the stages of development that they had to go through in order to find grains of their own style in filmmaking.
Ivan I. Tverdovskiy held a workshop, where he talked about art films in the system of contemporary art, the peculiarities of the market, opportunities that novice directors have and about what promotion measures they should take in order to gain at least some recognition.
One of the main events of the day was the meet-the-artist session with the famous director Karen Shakhnazarov, which was held online for the first time at the festival. The director greeted the audience, answered their questions and said that he would produce the new film, which would be shot in Vladivostok in November. At the end of the Q&A, one of the his most important films, COURIER, was screened.