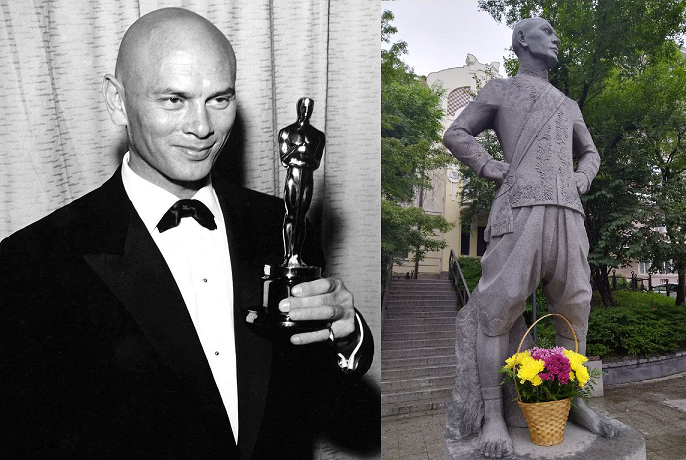 July 11, 1920, the great and magnificent Yul Brynner was born in Vladivostok.
A brilliant theater and film actor, he was a real superstar of American cinema in the 1950s and 1970s: he played kings and cowboys, Taras Bulba and Dmitry Karamazov – the main roles and even episodic uncredited ones.
He was adored by the audience and colleagues, Ingrid Bergman, Marlon Brando, Kirk Douglas, Peter Fonda, Max von Sudof and Gina Lolobrigida starred with him. Queen Elizabeth II herself received him at the London Theatre. According to Yul Brynner, his most valuable role was in the musical The King and I, for which he received his first Tony Award and then an Oscar.
In 2012, in Vladivostok, as part of the film festival, a monument to the actor was opened. In the square near the house on Aleutskaya, 17, where he lived the first years of his life, the king of theater and cinema stands in his favorite image, nobly accepting the admiring glances of passers-by and fans. Film screenings are traditionally held in the same square as part of the Brynner Readings program.
From the very first festival at the Pacific Meridians, the Yul Brynner Prize has been awarded. It is received by debuting actors from the hands of Rock Brynner, son of Yul. "The first prize can be the most important thing in the life of an aspiring actor," Rock Brynner likes to repeat every time he presents an award.