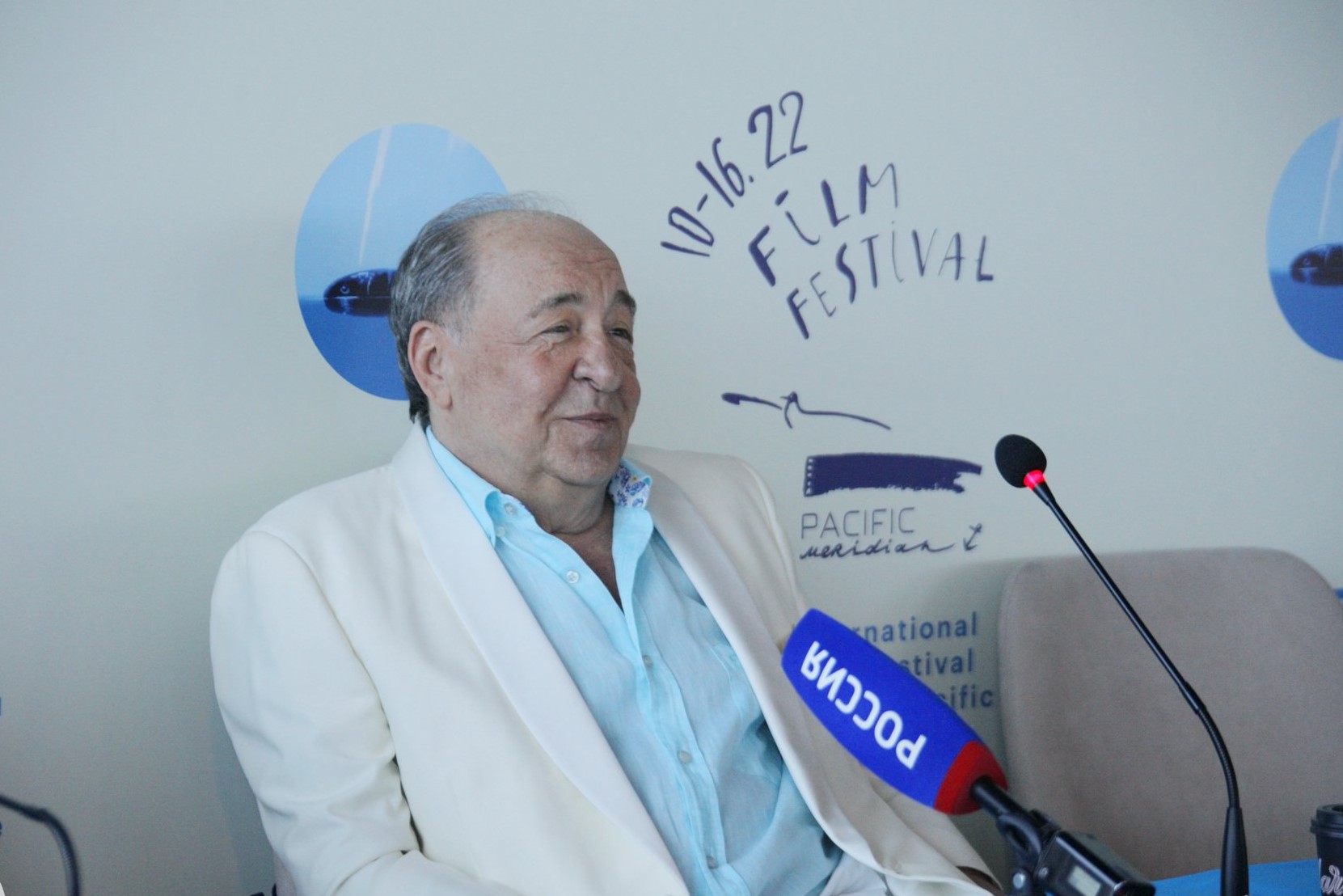 On June 30, at 15:00, the first press conference of the 19th Pacific Meridian International Film Festival of the Asia-Pacific countries was held at the Okean cinema theater.
Representatives of the Directorate of the Film Festival, who answered questions from the media and the cultural community:
• Efim Zvenyatsky, General Director;
• Natalia Shakhnazarova, Executive Director;
• Yuri Goncharov, program director;
• Natalia Timofeeva, curator of film screenings and special programs;
• Tatyana Artemyeva, head of the press service.
Main news:
• The President of the 19th festival will be Andrey Sokolov, theater and film actor and director, People's Artist of the Russian Federation.
• The jury will be headed by Alexei Uchitel, film director, screenwriter, People's Artist of the Russian Federation.
• Among the guests of the festival: director Vladimir Khotinenko, People's Artists of the Russian FederationIrina Muravyova and Alexei Guskov, actors Alexander Dyachenko, Ksenia Lavrova, Lyudmila Nilskaya, Sergey Astakhov, Andrey Kaikov, Tatyana Abramova and Yuri Belyaev.
• 1170 films from 94 countries were sent for consideration by the selection committee.
• New programs: "Family Session", "Generation" and "Honor and Glory".
• For Primorsky directors there will be a "Laboratory of Debuts", where film production experts will analyze their work and hold master classes.
• Together with the Tretyakov Gallery, a master class by artist Viktor Alimpiev on video art will be held.
• Venues of the festival in Vladivostok: cinema complex "Ocean", cinema theater "Ussuri", park them. Yul Brynner, open cinemas on the Central Embankment and the water station of CSKA.
• Accreditation of journalists and bloggers will start on August 1st.
You can find the recording of the broadcast from the press conference on the official telegram channel
Foto by Veronika Staheeva