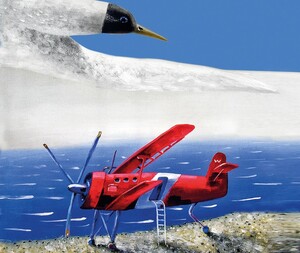 Have you been dreaming of improving your on-camera skills for a long time? As part of the educational program of the Pacific Meridian Festival, you will have the opportunity to learn more about the profession of a film actor. A workshop from Anna Gusarova, a co-curator of the Film Actor program at the Moscow Film School, and Ilya Lokshin, a teacher of Photography, will expand the boundaries of your creative personality, and you will gain skills that will help you in your future acting on camera. During the workshop, you will learn in practice how work on the set is organized, how to prepare for casting and auditions, how an actor should work with film documents (scheduling plan, call sheets, storyboards), learn about the nuances of working in a frame at different sizes, and also will shoot your video presentation.
Anna Gusarova
Actress, director. At Moscow Film School she is a key teacher of the Film Actor program and curator of the Film Actor intensive course. She graduated from the Acting Department of GITIS and the Directing Department of the B. Shchukin Theatre Institute. Key acting roles on stage are in TAMING OF THE SHREW by W. Shakespeare, dir. R. Feodori and JEANNE by J. Pulinovich, dir. I. Rotenberg, at Theatre of Nations. She played in the TV film SPOUSES (dir. I. Schegolev), films THE SMELL OF HEATHER (dir. A. Magomedov), TRIAL (dir. A. Kanivchenko), DAD (dir. M. Galin). Directed graduation performances at GITIS and a show based on Paul Portner's SHEAR MADNESS at the A. V. Lunacharsky Sevastopol Academic Russian Drama Theatre.
Ilya Lokshin 
Graduated from Bezalel Academy of Arts and Design, Jerusalem BFA Photography. His works were presented at Bezalel at the Port exhibition at Ashdod Art Museum, Photoscape — Graduates Exhibition at Bezalel Academy of Art and Design, New View exhibition at Hebrew University of Jerusalem, Exhibition  of the Moscow Film School in the Bauman's Garden, OUR HOME Exhibition at the Lumiere Brothers Gallery in Moscow. Since 2016, he has been working at Universal University, developing Resource Centers of the university and teaching Photography at the British Higher School of Art and Design.