«Pacific Meridian» – The International Film Festival of the Asia-Pacific Region was first held in Vladivostok in 2003, on the site of the "Ocean" cinema. Its organizer and inspirer was the Primorsky Regional Academic Drama Theater. Maxim Gorky, founder – Government of Primorsky Krai with the support of the Ministry of Culture of the Russian Federation.
General Director of the Pacific Meridian Film Festival,
Artistic Director of the M. Gorky Theater,
People's Artist of the Russian Federation – Efim Zvenyatsky.
Honorary President of the Film Festival – Sergei Stepanchenko,
Soviet and Russian theater and film actor, film director.
People's Artist of the Russian Federation.
Today the Pacific Meridian is a well-known brand of Primorsky Krai and is acclaimed in Russia and internationally.  
It takes place in Vladivostok every fall, featuring around 200 films from 60 countries, attracting over 50,000 viewers. It welcomes about 200 guests and participants from Russia, Asia, Europe and America. 
Pacific Meridian is the only film festival in Russia which selects eight feature films and eight short films in its Competition program only from Asian Pacific countries. Every year thriving cinema of these countries is featured in the Pacific Meridian Competition Program, which allows to satisfy the interest to the film industries of this region, coming from professionals and audiences.
The festival is not just the place for watching films; it is a professional platform for cinema professionals. It is the place for meetings and debates where new projects and ideas are born, the important issues of the industry are discussed, where existing projects get the spotlight they deserve. It is the place where young filmmakers get a chance to meet experts, and it's the place where you can finally get to know the Pacific Russia! 
In its 17 years the festival screened about 2,500 films, watched by more than a million of viewers. Every year the festival brings together cinema professionals (actors, directors, producers and film critics) from different parts of the world, attracts audiences from other Russian regions and gives young people a chance to get practical skills while helping with organizing the festival.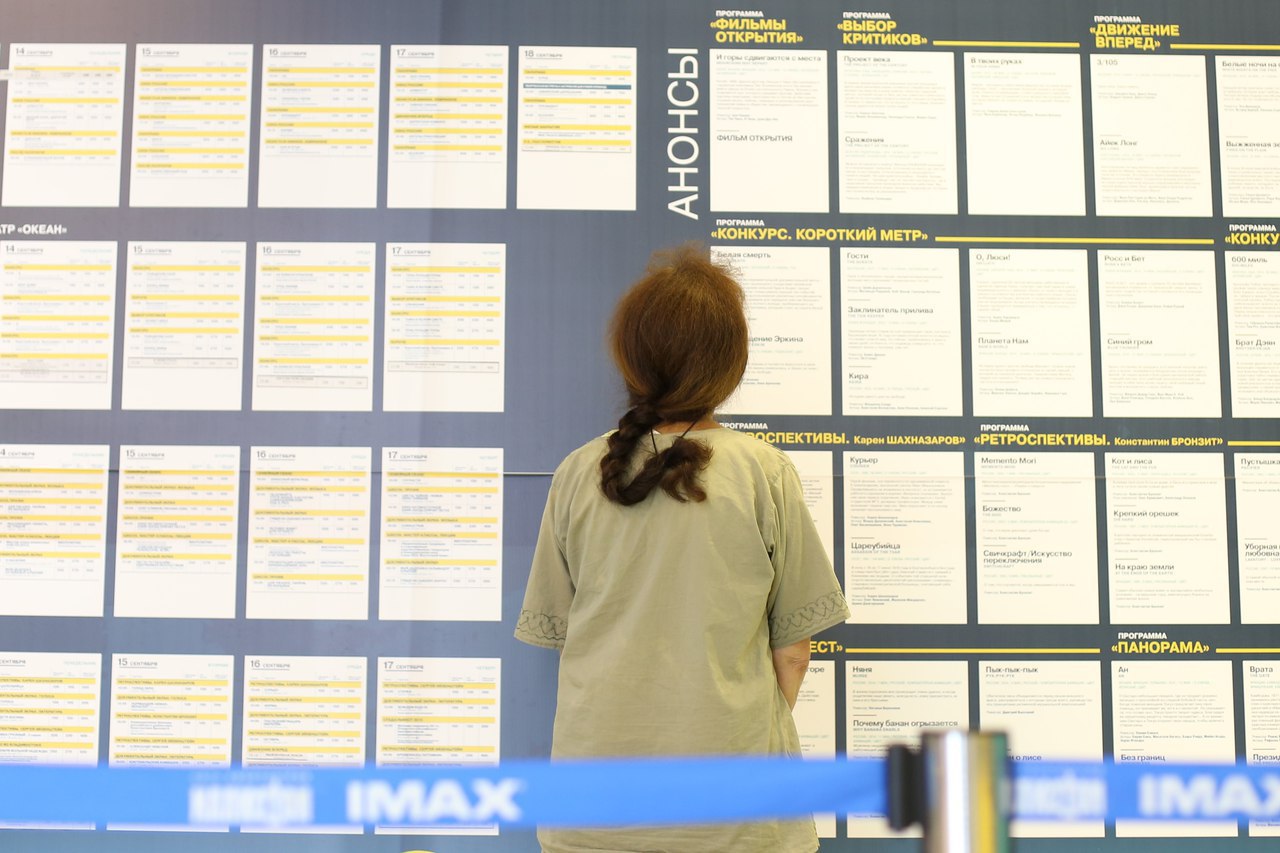 Competition for feature and short (up to 30 min) films from the Pacific Rim countries  

New Russian cinema

Special and information screening

Retrospective of the world cinema masters

Documentaries

Programs for professionals (round table discussions, seminars, discussions)

Educational program

Kinoproba

(workshops)

Special events

Cultural events
International Jury of the Festival
The International Jury of the festival is comprised of Russian and world cinema professionals. The international jury selects the Competition award-winners in the following categories:
Best Feature Film

Best Short Film

Best Director

Best Actress and Actor

Special Jury Award
Since 2011 the festival features NETPAC Jury. NETPAC (Network for the Promotion of Asia Cinema) is an international organization created by UNESCO in 1990 and comprised of 30 representatives of film industry from different countries. This Pan-Asian cinema and cultural organization unites film critics, filmmakers, film festival organizers and curators, film distributors and instructors. NETPAC is involved in selecting films for Asian programs at international film festivals, publishing books, organizing seminars and conferences, as well as establishing a special NETPAC prize for the Best Asian Film that is awarded at 44 film festivals all around the world. 
Since 2013 the festival also features FIPRESCI Jury. FIPRESCI, the International Federation of Film Critics, was established 90 years ago, and unites film critics and experts from all over the world. Its mission includes supporting cinema as an art form and an independent and creative way of expressing people's outlook on life. The FIPRESCI Award is very valuable in the film industry. 
Keeping a high standard of festival organization that is in compliance with the FIAPF requirements

Making a point of creating a cultural medium in the region to promote a sustainable positive and attractive image of Primorsky Krai via the film festival brand

Informing, educating, involving local communities into the film festival movement

Facilitating interaction between filmmakers and audiences in an informal setting

Supporting dynamic development of local, national and international film industry ties

Presenting artists who use cinema to stimulate our imagination, making us laugh and cry, think and change

Always staying open, accessible and friendly for large and various audiences
Films for all, films for everyone!