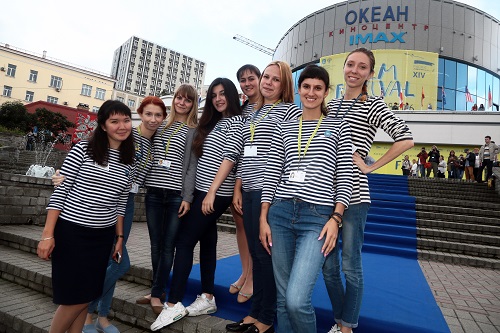 We are pleased to announce that we start accepting applications to join the team of volunteers of the 19th International Film Festival of the Asia-Pacific Region "Pacific Meridian".
You have the opportunity to become part of a international project, to get a unique work experience, vivid impressions, make new friends and look at the organization of the festival from the inside.
If you are over 18 years old, have a good physical condition, stress-resistant and responsible, speak languages fluently, love movies – join us!
Just three simple steps:
1. fill out the Application by June 20;
2. pass an individual interview;
3. Free up your schedule for the last week of August for training and be ready to be part of our friendly team from September 2nd.
Read more in the section for volunteers on the official website
If you have any questions, please contact us at volunteer@pacificmeridianfest.ru.