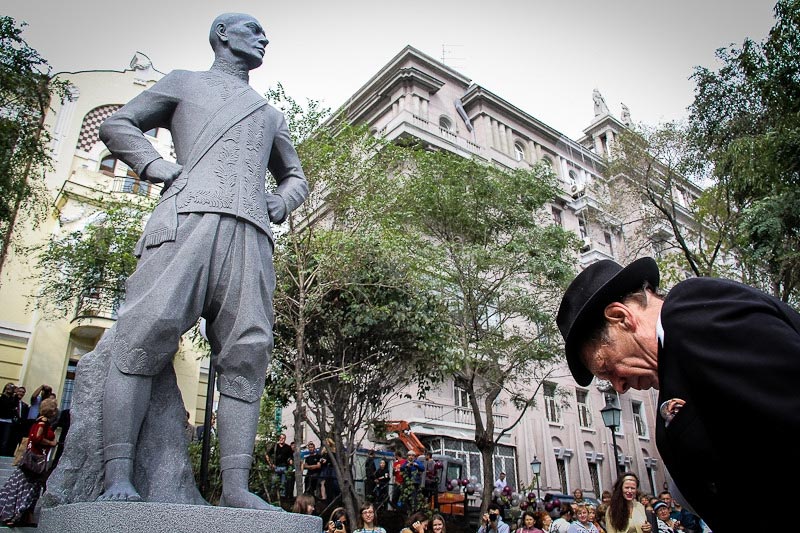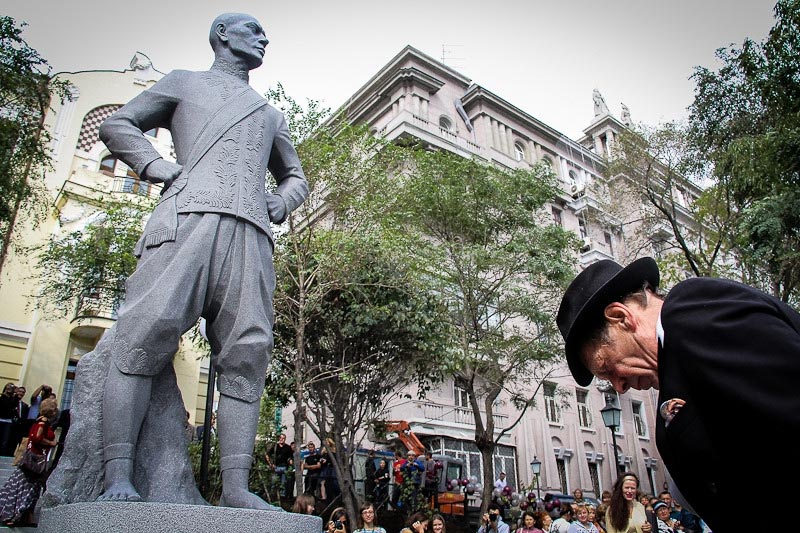 On July 11 the most famous Vladivostok-born American actor Yul Brinner would have celebrated his 100th birthday (1920-1985).
Yul Brinner, the son of Boris Briner and Marousia Blagovidova, was born in Vladivostok in his family's mansion on Aleutskaya 15B. The grandfather of the future actor was Jules (Julius) Briner – a Swiss citizen who moved to Vladivostok in 1874, established his own logistics and mining businesses and married Natalya Kurkutova. 
In 1920s the future Yul, who back then was Yuliy Borisovich Briner, went to Harbin, then to Paris and the USA. He became a star after THE KING AND I that brought Brynner (he added another 'n' to his last name in America) his Academy Award. 
Soviet and Russian viewers mostly remember Yul Brynner for his leading role in the legendary Western THE MAGNIFICENT SEVEN. The actor never forgot his Russian heritage, playing such roles as Taras Bulba and Dmitry Karamazov. Brynner studied acting in America at the workshop of Michael Chekhov, a legendary theatre practitioner and director, a nephew of the famous writer.  
Since 2003 the Far Eastern capital has been hosting the Pacific Meridian International Film Festival of Asian Pacific Countries, and every year it has a special guest – Rock Brynner, Yul Brynner's son, a writer who wrote several books about him and established a special award for the best actor debut in the name of his famous father. This year in October Brynner's Readings will take place as a part of the festival program. Besides, the Gorky Drama Theatre of Primorsky Krai is working on a play about Yul Brynner's life, written by the local playwright Yury Goncharov. 
Thanks to the Pacific Meridian initiative, in 2005 a memorial plaque with Yul Brynner's bas-relief (created by the sculptor Konstantin Lee) was installed on the Briners' family house, and in 2012 a monument to Yul Brynner (by the sculptor Alexey Bokiy) was inaugurated  in the park of the mansion where the actor was born. 
Commemorative meeting for Vladivostok locals and guests on the occasion of Yul Brynner's anniversary will take place on July 11, 2020 at 2 p.m. at Yul Brynner Park (Aleutskaya 15B).