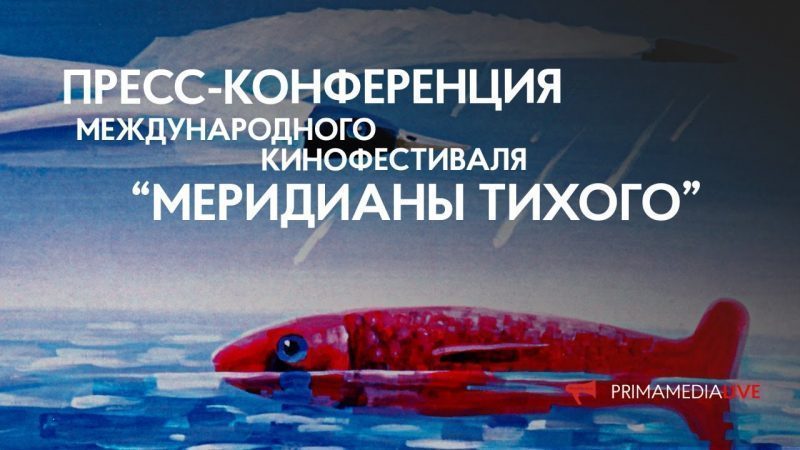 The first press-conference of the 18th Pacific Meridian International Film Festival of Asian Pacific Countries took place on July 4. It was an online meeting with several guests, invited specifically for the occasion. 
The first news was delivered by the Director General Efim Zvenyatsky. This year Andrei Konchalovsky, director, screenwriter and president of the Nika Film Academy is going to be the President of the 18th festival. 
According to the Program Director Yury Goncharov, the official program has already been approved and will consist of 18 sections. Submissions are open until June 25, but even today there are 1,382 films from 109 countries for the selection committee to choose from! 
Pavel Lungin will come to the festival again to present his new film ESAU. The director announced the news himself during the online conference. 
The Competition Program again will be judged by cinema experts. The first member of the main jury has already been officially announced, it is Ivan I. Tverdovsky, the winner of the Pacific Meridian 2014. 
'For me being a part of the festival jury is a great honor, and I always cherish the memories of coming here with my CORRECTIONS CLASS. I believe it is a good sign that we talk about definite dates. It means that life goes back to normal, and very soon it will be the same,' he said, expressing his hopes. 
Other members of the selection committee – Natalia Timofeeva, Ekaterina Titarenko and Andrey Vasilenko – also talked about what the audience could expect in October.
There will be a special project devoted to the100th anniversary of the Hollywood actor Yul Brynner who was born in Vladivostok – Brynner's Readings. 
The retrospectives program will commemorate significant dates – the Year of Memory and Glory in Russia, the 80th anniversary of Bruce Lee and 90th anniversary of the American documentary filmmaker Frederick Wiseman. 
The programs of short films also promise many exiting and diverse discoveries. The competition will include eight films as usual, and one of them has already been officially accepted – it is LEFTY/RIGHTY (USA) by Max Walker-Silverman. Non-competition screenings will return to movie halls and will be presented in several theme-based sections.
Some lectures and workshops will be a collaboration with the Moscow Film School. Its representatives will show works of their alumni and talk about new projects. Three workshops have already been confirmed: an intensive course on acting skills by the curators Anna Gusarova and Ilya Lokshin (applications for the workshop will be open on the website in the middle of June), a workshop by Addis Gadzhiev on production design, and a workshop by Denis Klebleev on documentary cinema. 
Full recording of the conference