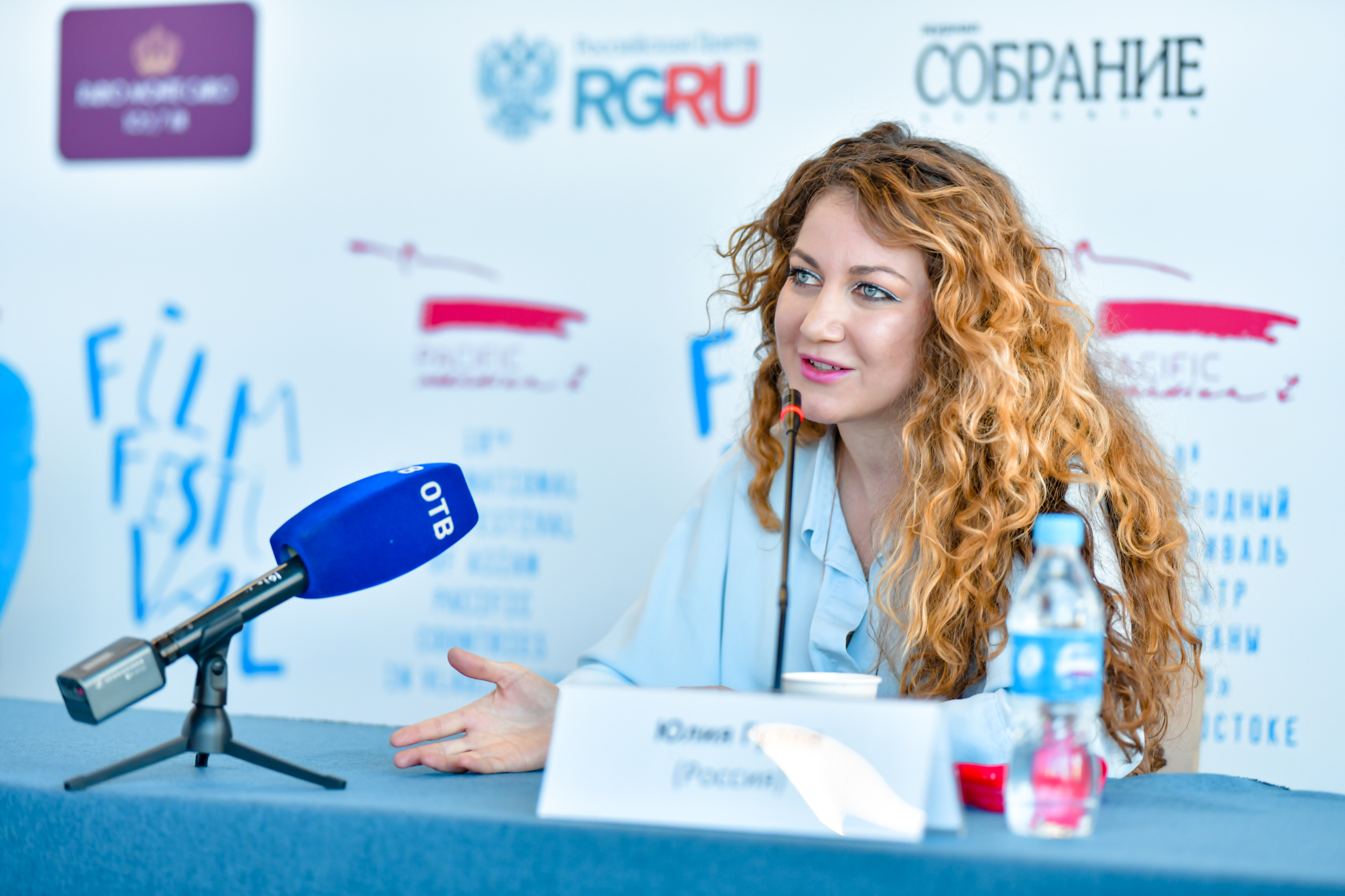 On October 12, Vladivostok hosted the second day of the 18th Pacific Meridian International Film Festival of Asian Pacific Countries. Within the framework of the festival, everyone could attend many events, from the exhibition YUL BRYNNER, KING AND WANDERER FROM VLADIVOSTOK and to the program of French Can-can at the Open-Air Cinema at Sportivnaya Seafront.
At the exhibition dedicated to Yul Brynner, people learned about his life and the life of his family through the photographs and the history of the only Oscar winner from Vladivostok. The exhibition continues to run at the Arka Art Gallery.
At workshop on acting on camera, the teacher from VGIK Anna Gusarova, together with her assistant Ilya Lokshin, introduced those interested to the intricacies of film language and filmmaking, and also opened the curtain of the details of the art of acting. This and other workshops will be held throughout the festival week. Admission to the events of the educational program is free, and to join the events, you should get your complimentary tickets at Okean Movie Theatre.
At 4:00 pm, the NETPAC jury held their press conference at the Okean Press Center, with the film critic and screenwriter Yulia Gulyan (Russia), the film critic Rashmi Doraisami (India) and the producer Olga Khlasheva (Kazakhstan) participating. For an hour, the participants were able to discuss cinema in Kazakhstan, India and the Far East, and talked on the role of women in cinema.
Later there was the reading of THE COWBOY, THE KING, THE MAGNIFICENT, the play written by Yuri Goncharov and performed by actors of the Gorky Theater. The audience was delighted with what they saw, and the actors signed autographs and invited them to the opening, which would take place in November.
Also, Addis Hajiyev, curator of Moscow Film School, held his workshop VISUAL FABRIC OF A PROJECT, OR ART DIRECTION FROM IDEA TO SCREEN.
The day ended with three film screenings: POLICE OFFICER FROM RUBLEVKA: NEW YEAR'S MAYHEM 2 at the central square, ANASTASIA (1956) at Yul Brynner Park and, and THE UMBRELLAS OF CHERBOURG from the French Can-can program at the Open-Air Cinema at Sportivnaya Seafront.