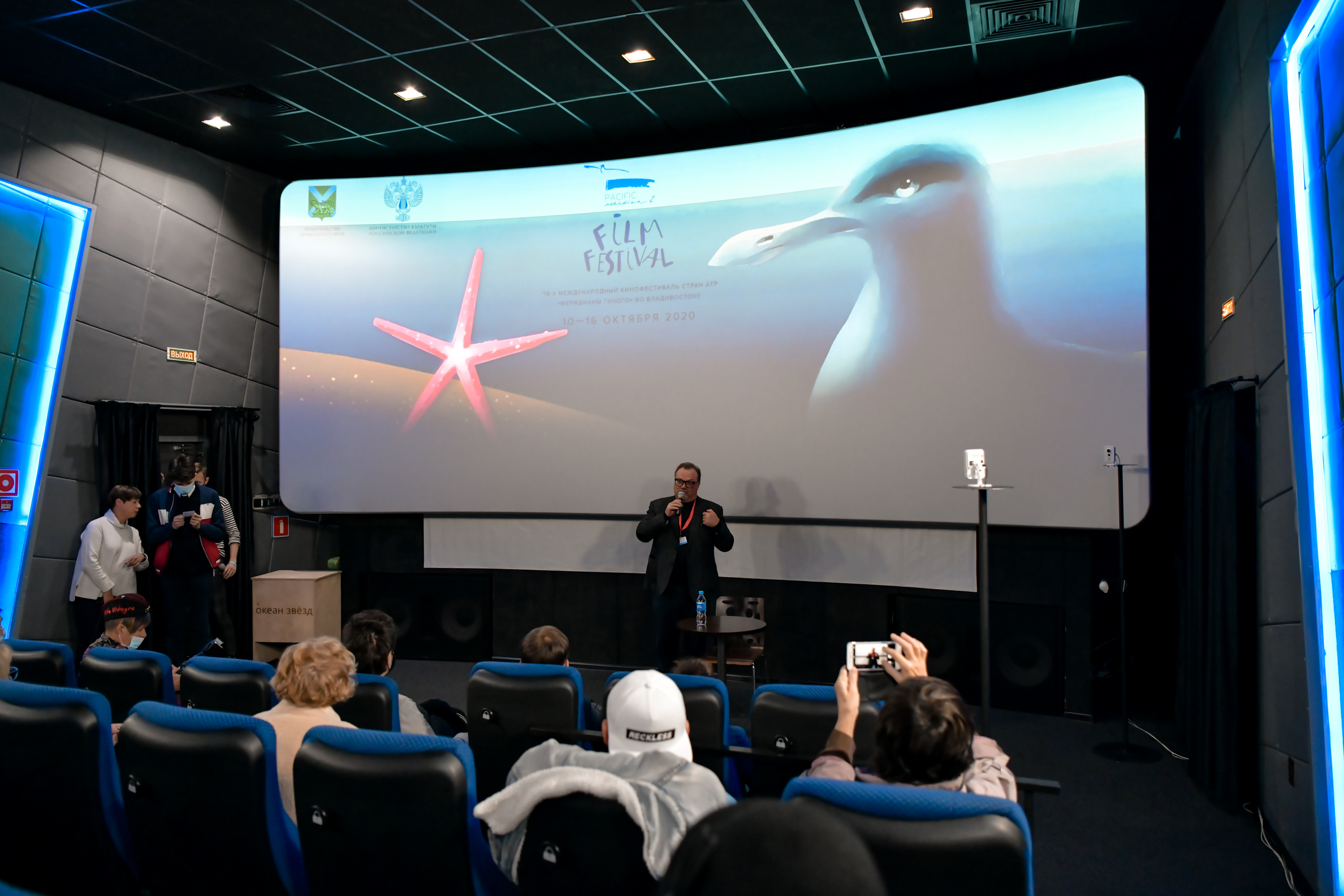 On October 14, Vladivostok hosted the fourth day of the 18th Pacific Meridian International Film Festival of Asian Pacific Countries.
Alexey Ryazantsev, the general director of the Karo-Premier film company, dubbing actor and producer, held the workshop, dedicated to dubbing and the art of maximum impersonation. Alexey provided some basic understanding of how the profession works, shared his own experience, and also answered questions from the audience.
Translator Max Nemtsov, together with Shashi Martynova, participated in the reading Rock Brynner's play OPIUM. THE DIARY OF HEALING (based on Jean Cocteau's diaries).
There were special screenings of two films, SON OF MONGOLIA, which was presented by director Daria Khrenova, and THE OLD BELIEVERS. SAGA, which tells the story of Brazilian-Uruguayan family of Old Believers who consider themselves Russian.
The curator of Moscow Film School Denis Klebleev held the workshop ACCIDENT PENETRATING THE DOCUMENTARY FRAME, where he spoke about random details that can be encountered while shooting a documentary film.
At the end of the day, Yul Brynner Park hosted a screening of his FUTUREWORLD, while INVASION was screened at the central square, and SAME OLD SONG from the French Can-can program – at the Open-Air Cinema at Sportivnaya Seafront.